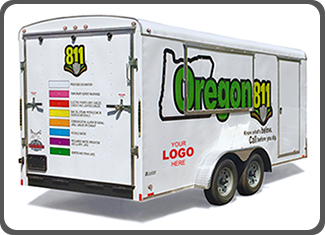 The 811 trailer was recently purchased by the Oregon Utilities Coordinating Council and will travel the state of Oregon, visiting local council events to promote public safety and the importance of calling 811 before you dig.
If you would like to reserve the trailer, please fill out the form and we will get get back to you soon.
To see where the trailer will be and check availability for booking, please view the calendar.