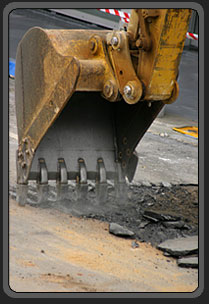 Welcome to the Oregon Utilities Coordinating Council. Here you can find the information you need about where to call before you dig, and information about us.




To submit a new substructure damage summary, please select the link below. You will be directed to another website (DIRT) where you can login and submit your report, or sign up for a new account. We have also attached instructions for how to set up a new account.
*DIRT data submissions for calendar year 2017 are due March 31, 2018, so please get your data in as soon as possible to inform the comprehensive 2017 DIRT Report.

Oregon OSHA Contact Bryon Snapp, CSP

Statewide Safety Enforcement Manager

Oregon Occupational Safety & Health Division (Oregon OSHA)

350 Winter St NE

PO Box 14480

Salem OR 97309-0405

Ph: 503-947-7448 – desk

Ph: 971-719-0500 – cell

bryon.m.snapp@dcbs.oregon.gov